This Craigslist chest of drawers/dresser combo has turned our house upside down as I squeeze the absolute final pieces of furniture I could possibly fit into our house. Until I have final pictures of the dresser that match
this chest of drawers
. I will show you a quickie I painted.
Said dresser will go in
my daughter's room
which I
just
finished putting together.
The changes never end.....
Since the dresser is gray I decided to paint her little bedside table to match. It's been sitting there without hardware looking sad. This little table and it's twin belonged to my grandmother. My mom painted them years ago and they sat happily in my bedroom when I lived at home. Before painting every thing in sight was a fad, my mom was a beast with a brush and latex paint.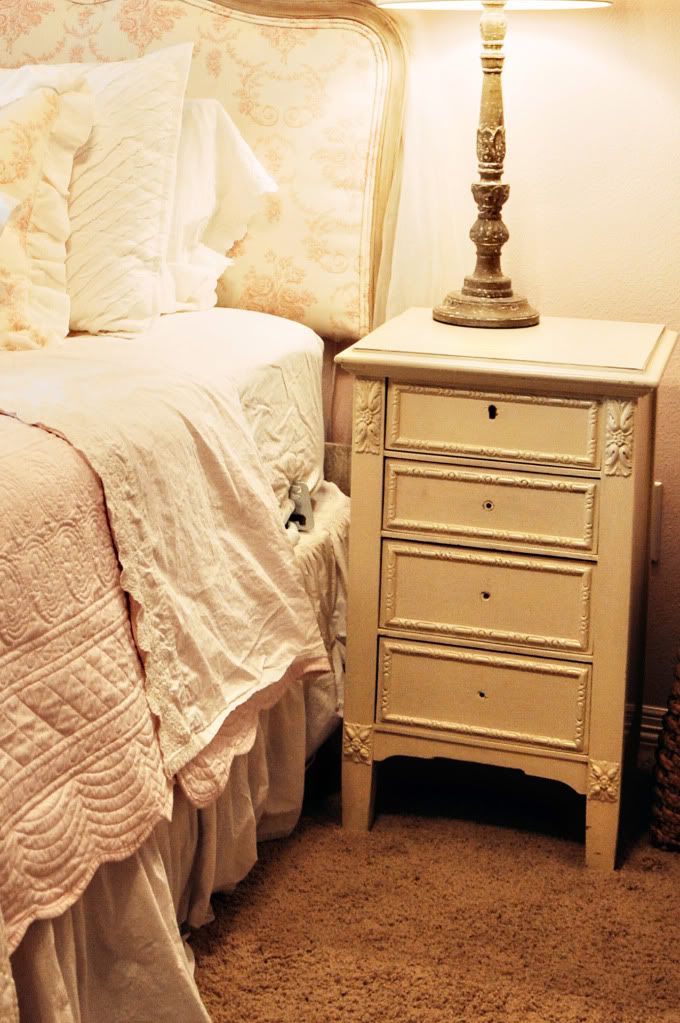 I decided to freshen one up for my little girl....
(Paris Gray & Old White)
In true Lori fashion, I had to embellish the top (I have an embellishment addiction)....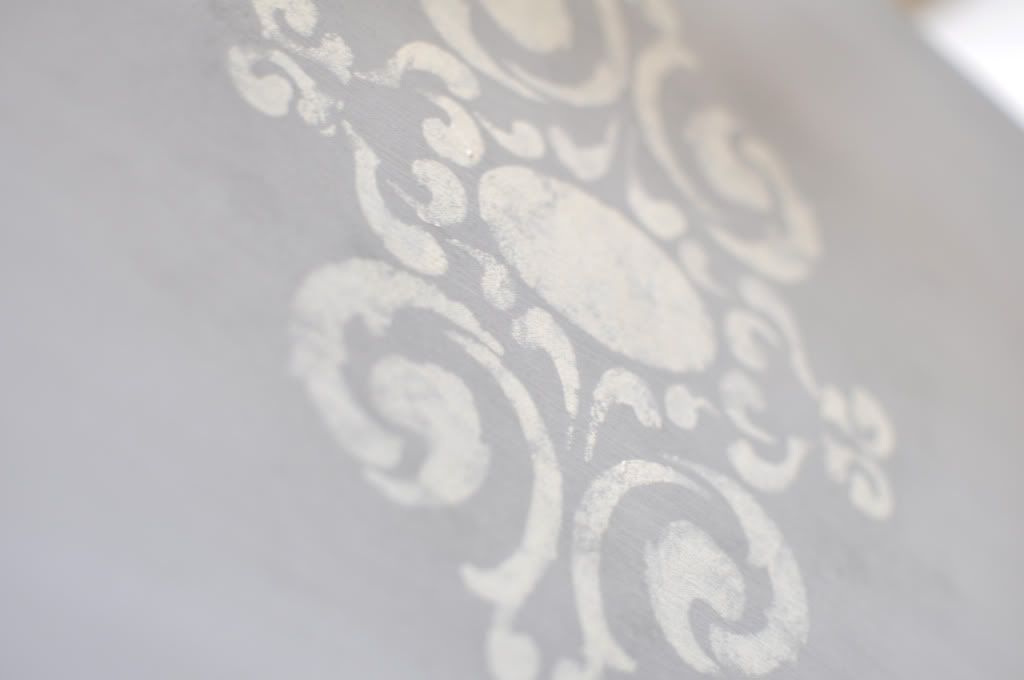 Such beautiful details were begging to be celebrated!
I am amazed the original skeleton keys have not been lost after at least 70+ years! They are so pretty....