I have a sneaking suspicion that, like me, you all love to peruse Craigslist, go to garage sales, and rummage thrift stores. I get downright giddy browsing Craigslist for some well-priced hidden treasure. So in the spirit of sharing....look what I scored on Craigslist!!!
I have a thing for ladderback chairs. LOVE them. I bought a $5 ladderback at a yard sale the other day but that's another story.
The great part about this pair is that I don't even have to paint them because they already have a wonderfully distressed, aged paint job. I have a suspicion that chalk paint and wax was used on them because of how the paint will flake if I really dig my nail into it. But they also have a beautfiul, hard sheen that looks very similar to my waxed furniture pieces.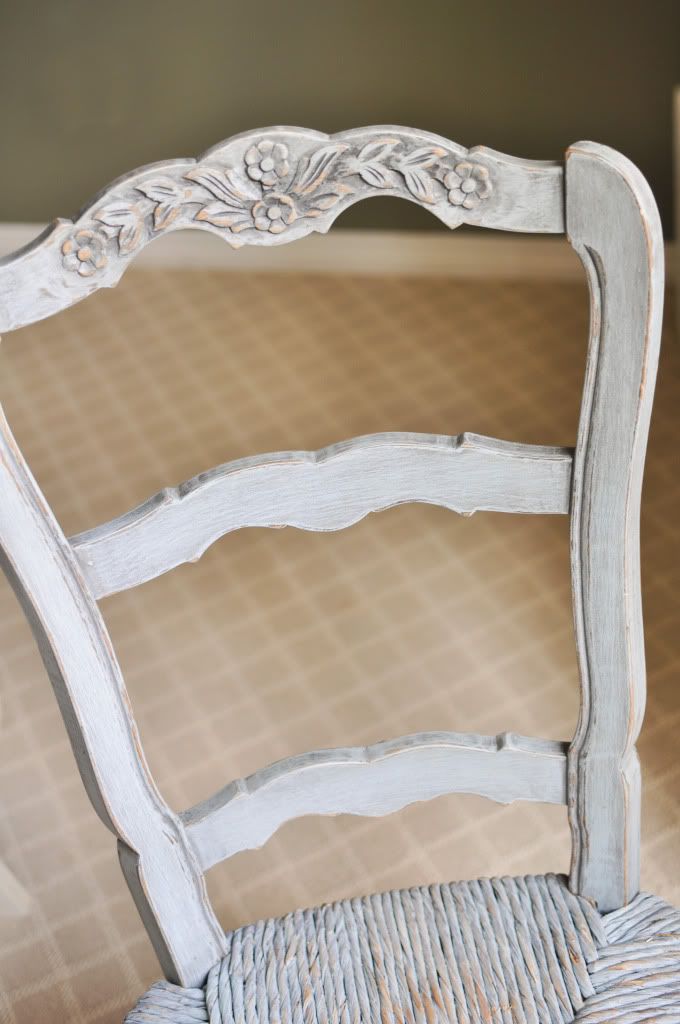 Ok, so I scored these BOTH for $60. That's good, right? I don't think the person knew what they had. I thought $60 was a steal. Oh, I looooooove these details!