Chalk paint: O, how I love thee....let me count the ways....
Let me tell you about my prep work: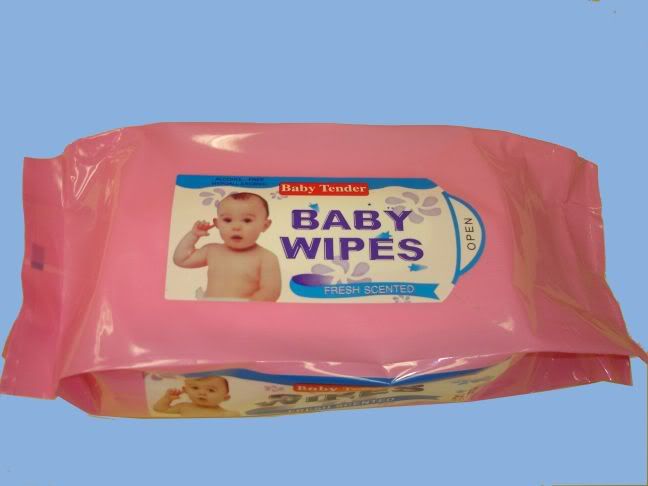 That's it...that's all...no primer....no sanding.....no being banished to the garage in the 100 degree summer heat. Just wipe it down to get the dust off and get to the fun part! I use my trusty Purdy brush and go to town
indoors
because the stuff doesn't smell.
Mr. Wooly happened to be working at the kitchen table and looked up after about 20 minutes and said "You know, I don't know much about paint (**
ahem
** nor do I care to), but I can't believe how well that stuff covers and it doesn't stink" It took me 45 minutes to 1 hour to paint the entire chest shell
and
drawer faces.
One coat Paris Gray
Details Old White
Apply a thin, very thin coat of Hannant's Clear Wax
distress the edges with a sanding block
wipe down with baby wipes again
Apply dark wax
sparingly,
keep some wipes handy to wipe away if you get it too dark
Fiddes & Sons Jacobean wax adds the Double D factor: Dirty and Depth. Use sparingly in corners, on edges. Pretty much anywhere I would normally use a wipe-off type glaze, apply the dirty wax. A great tip from
Shaunna
's
wax video tutorial
is to dip your brush in the wax and then wipe your brush off. This is where I have made mistakes in the past. A little goes a looooong way with the Jacobean color. It's basically ink black in the can. Here is a picture of the dresser, top part with the dirty wax treatment, bottom part just painted with clear wax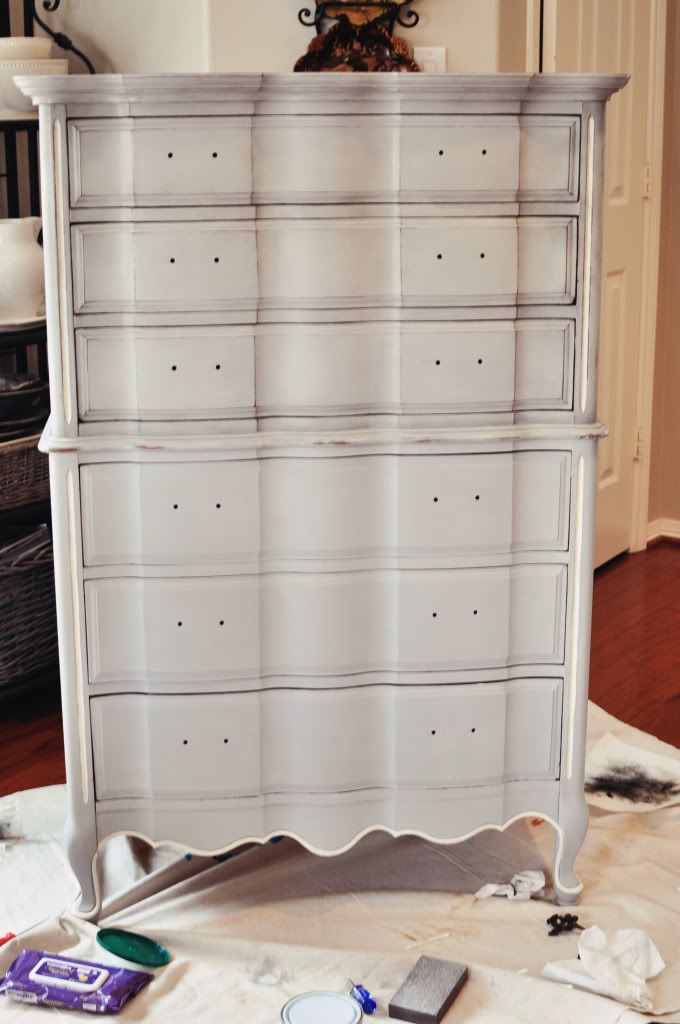 See how the bottom looks great but just a little flat. Like it's been freshly painted but doesn't have that extra umph. The top has a little more depth to it. A close up of top/bottom difference:
Mmmm....dirty wax is good
The hardest and most time consuming part of this whole project was cleaning those crazy tarnished brass hardware fixtures. Man ALIVE! I wanted to scream. It took way too long. I researched how to do it online. First I determined that the hardware was brass and not brass-plated. If a magnet sticks = brass plated, no magnet sticky = brass. There is a difference in cleaning methods.
First I washed them all in warm soapy water, as suggested by The Internet. Ha! That did nothing for me. Then I tried a concotion of 2 tblsp lemon juice + 2 tblsp white vinegar + enough baking soda to make a paste and scrubbed them with a toothbrush. A little better. I finally caved and bought some Brasso and that helped. After a lot of polishing I washed and scrubbed with soap and water
again
and they did come out much better. But for 12 drawer pulls that was a lot of work!