Ok. So the new objects of my affection (
Craigslist chairs
) landed in my dining room. I love my little farmhouse table. It's cute. Not a "forever" piece since it won't sit the 8-10 I would prefer but I like it. We bought the dining set along with
these side tables
when we moved into our current (and first "grown up") house, coming from a tiny 1 bedroom apartment. I envision this as a breakfast table in it's next life if we move to another house.
I digress, I dragged my gray/french blue-ish chairs into the dining room where they sat with 4 other white chairs and a table with a dark wood top and white legs.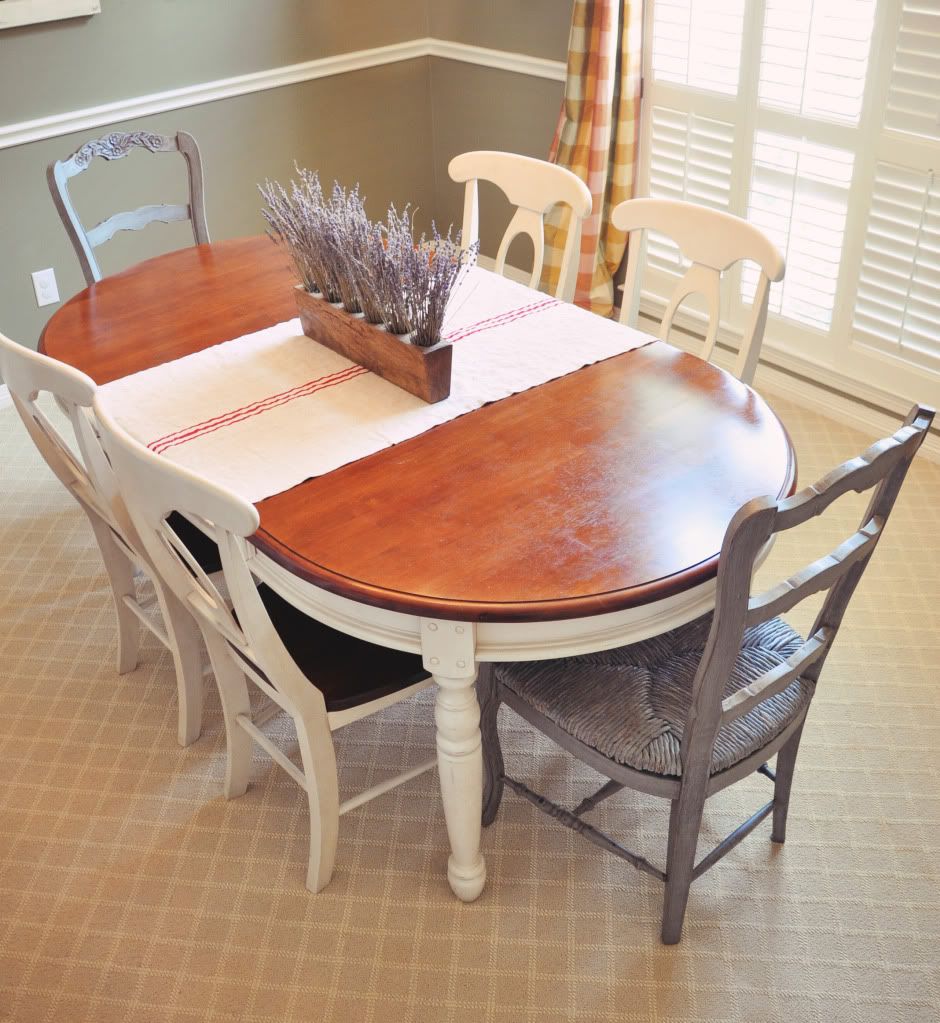 Too many finishes in one place. My eyes were bouncing all over the room. I don't know what color to look at. Please. tame. this. space.
I threw on a white table cloth that I use for special occasions.
Close, but still not quite what I wanted for every day use. Think.....think...
I remembered a
cute table cloth
my friend, Emily, made for her daughter's birthday party table...darling....I was inspired to create.....
...I shall make my own custom fitted tablecloth! In the shabby variety...
.....with RUFFLES!
LOVE IT!( Please disregard the trashed out play room beyond!)
Now the chairs can shine against a neutral backdrop and my dining room gets a light and fresh makeover for the summer months.....now maybe I need to paint the room too?? The sage green is getting a little tired these days....
Aaaaand....the photo session is over as I was informed it was POOL TIME!