I finally got around to making these burlap pillows for my
french chairs
.
They were fairly easy envelope-closure pillows with a 1" flange.
1) Sew right sides together
I usually sew my pillows 1-1.5 inches smaller than my pillow. I like the filler pillow to fit snugly inside and not have a flabby, flappy cover. These are 14x20 lumbar pillows so the rectangle I made was 13.5"x19.5". Keeping in mind that sewing the 1" flange will make the pillow even smaller.
2) Turn the pillow right side out
3) Iron the pillow edges flat
4) Sew a stich 1" from the edge all the way around.
Hopefully that wasn't so confusing?! I wish I had taken more pictures of my steps...
I used a stencil, flat stencil sponge brushes, and some antique brown craft paint to make the design on each pillow.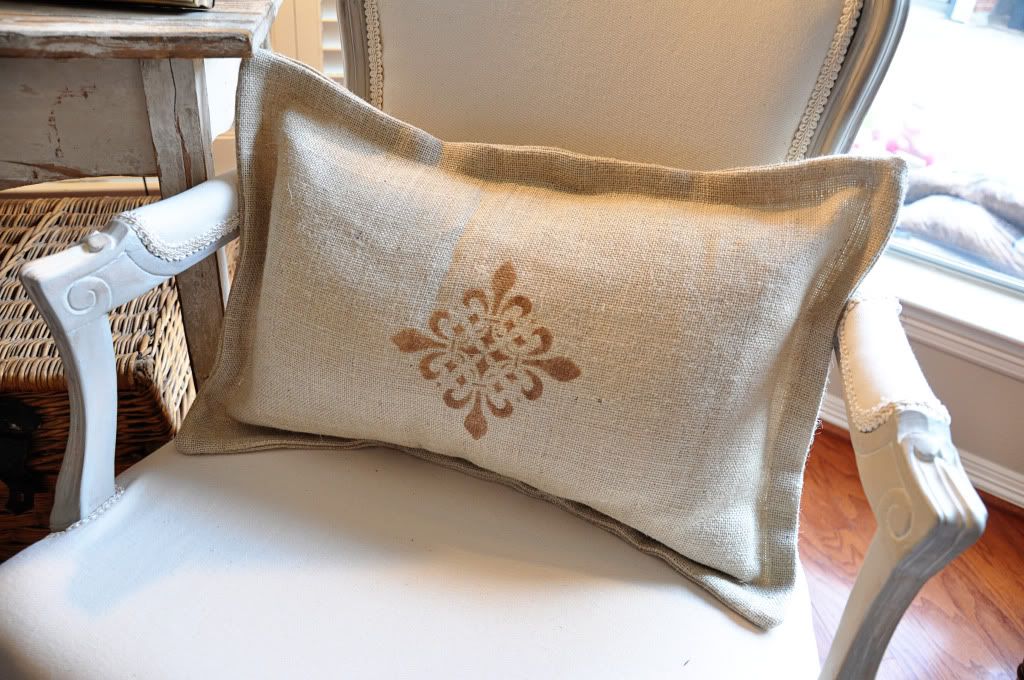 The pillows really complete the look of the chairs
For those learning to sew, I bet if you do a YouTube search on "how to sew envelope closure pillows" you will find some good video guides? I can't tell you how much sewing I've learned from YouTube!