I've been MIA because after Easter I realized I needed to regroup quickly to plan the kiddos' joint birthday parties. So behind! I wanted it to be nice but low maintenance.
I ordered some very cute invites from
Pink Pickle Studios
on etsy.com. One of the few sellers who has personalized gymnastics invites but I think they turned out really cute :)
I always get these type of invites printed at
overnightprints.com
. You kind of have to do this in advance to take advantage of the cheapest shipping option but because they run awesome promotions you can usually get 50 cardstock invites for around $12-$15 including shipping and envelopes! I know, wacky, huh?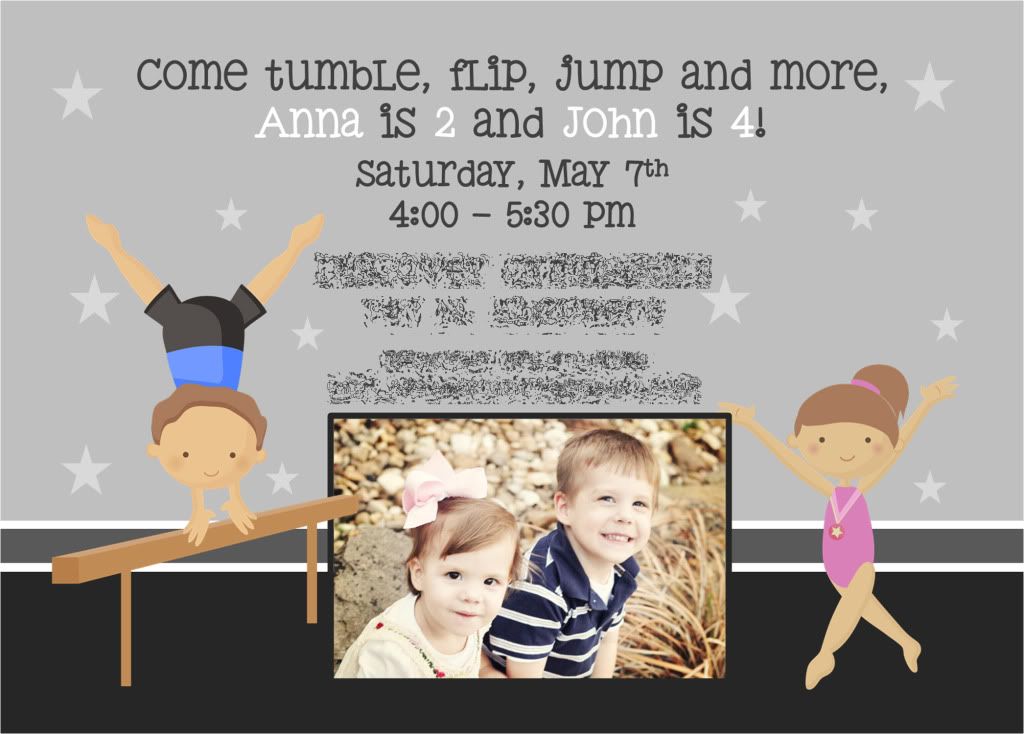 Pink Pickle Studios also made a sheet of printable party cirlces which I turned into cupcake toppers. These are so easy to do. You print the page of graphics on cardstock, punch out using a 2" scallop punch, then stick a wooden skewer between 2 circles and glue.
I'm kinda obsessed with cupcake toppers? I made them last year for John's 3rd birthday and I had to do it again this year.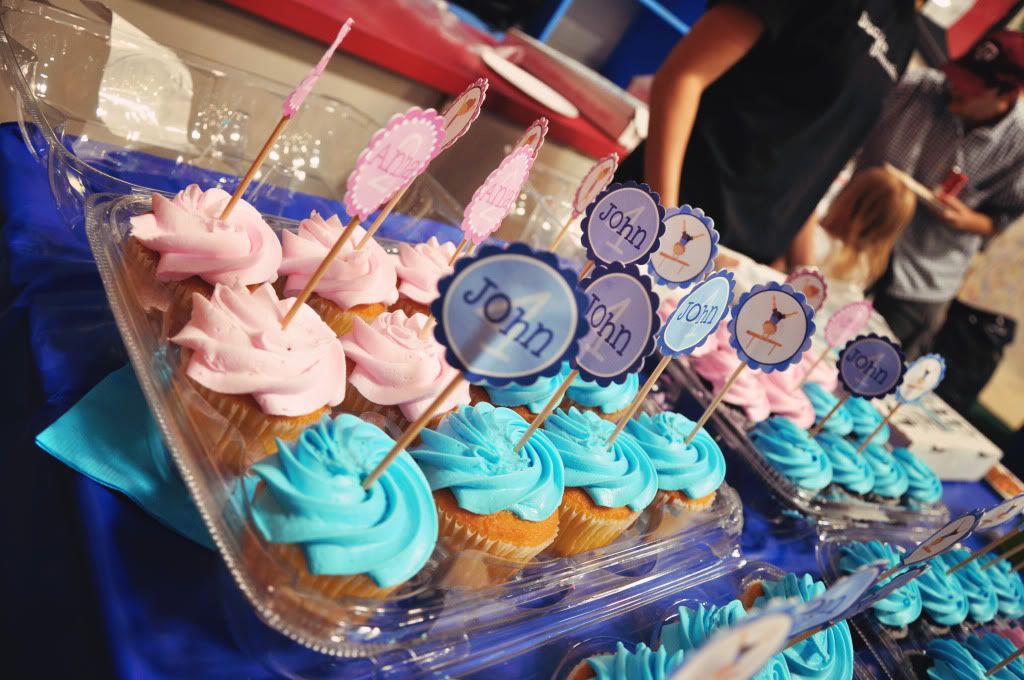 I thought I would go all Martha, baking and icing my own cupcakes but in the end I bought them all baked and iced from Kroger. Then I did a little Photoshop action on the party circles and used the same circles to make thank you labels for the party favors. I know I probably should have purchased thank you circles but I went into a panic at the 11th hour when I decided I
needed
a cute label for the favors, like, yesterday.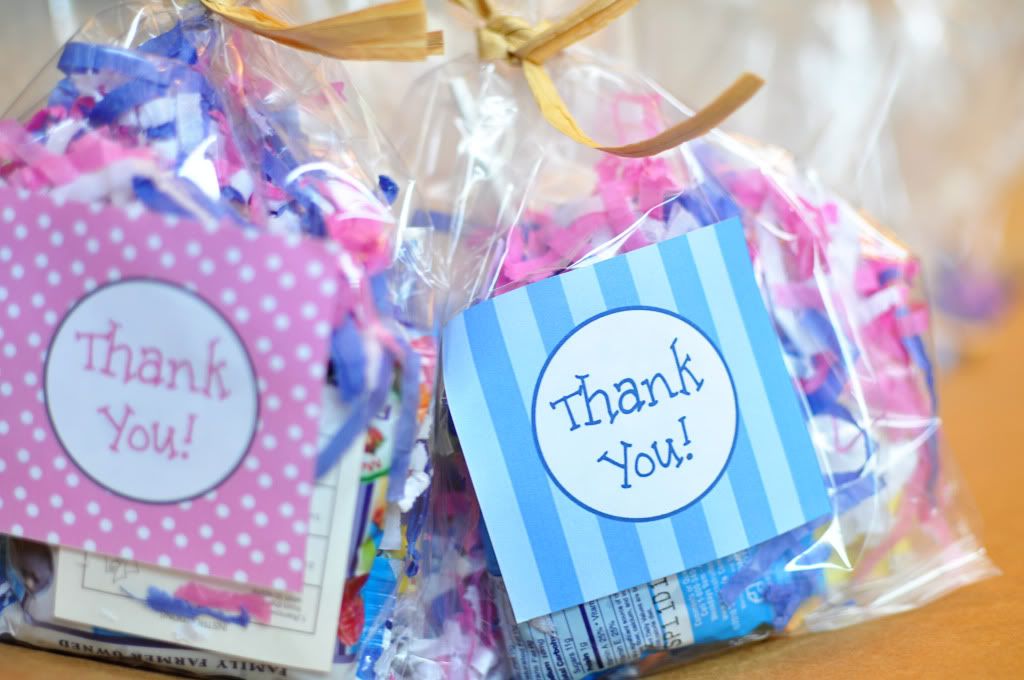 I ordered these cute plates and napkins that generally coordinated with it all from this website. Gender neutral, blue, pink, and gray colors...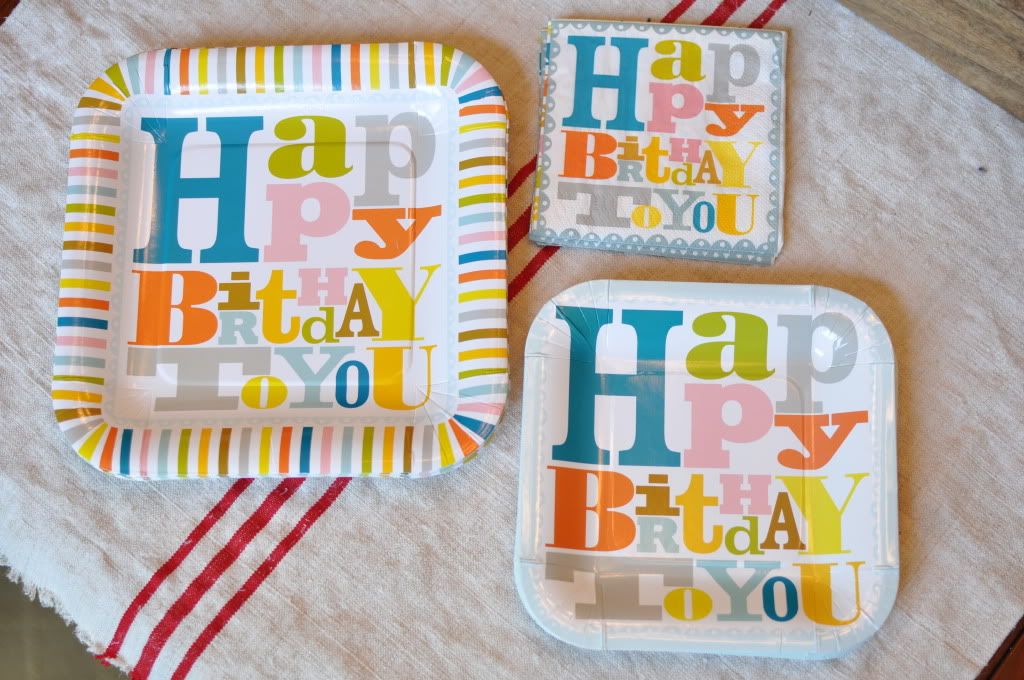 The 2 gold medalists had a blast on their big day....and I only had to tackle one kid birthday party this year! Phew!
I am certainly looking forward to girly-themed parties and fun boy parties in the future but with the kids having similar preschool age friends/siblings and 35-40 invitees we just went with ease (and air-conditioning) this year.