Speaking of grain sacks.....
I have had a THANG for grainsacks for a while. A while ago I bought this red-striped grain sack from
this seller
on Etsy.com.
I had made two pillows out of it for my sofa but when I got tired of them on my sofa, I turned them into table runners.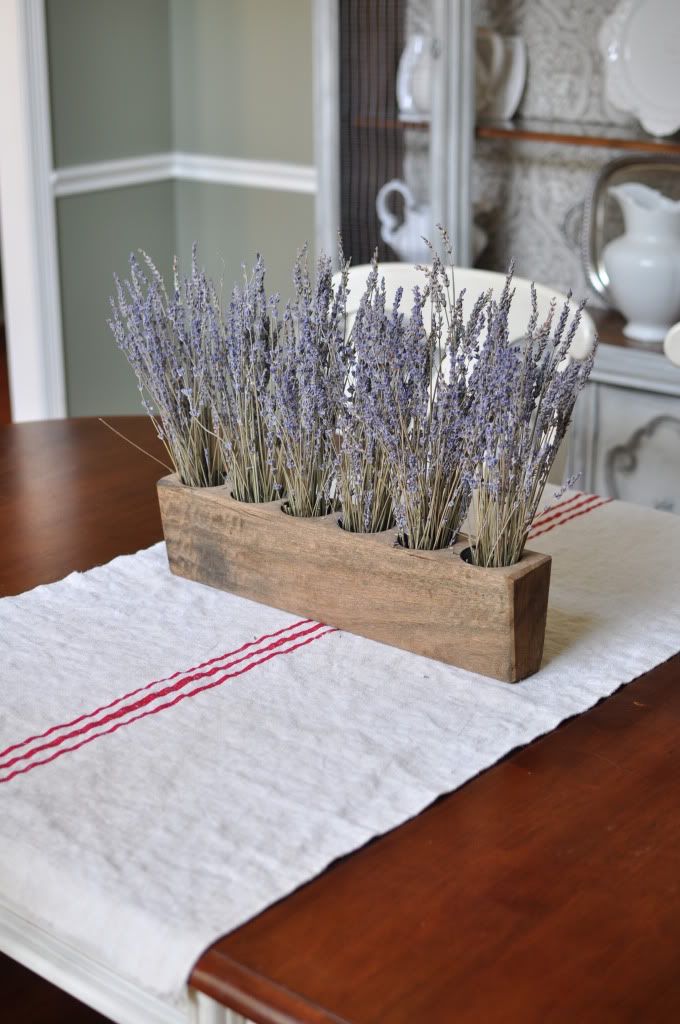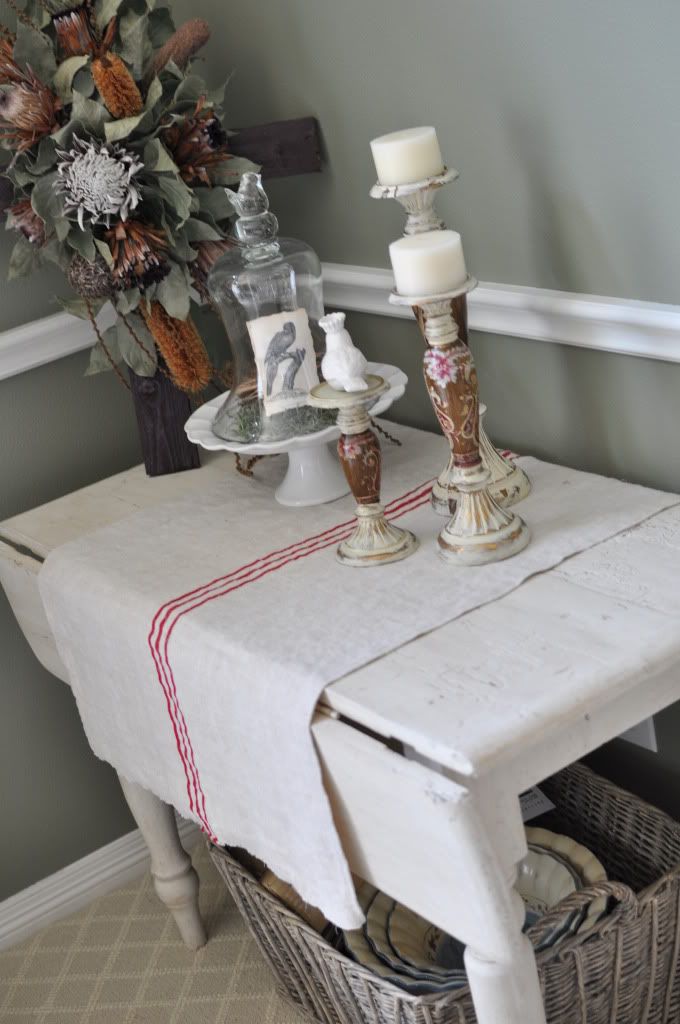 I just love the texture. This one is a medium weight and so yummy....
I recently bought another sack from the same seller because I wanted an accent pillow for my son's bed.
I had planned to cut it up to make a smaller pillow but when I got it I just hated to cut it in case I wanted to use it for something else. It also has a beautiful texture but is thicker.
My mom had an extra king sized pillow she gave me and it fit the sack perfectly!
I just folded the ends under since the length of the sack was longer than the pillow
Now it's a nice home for my little guy's little guys...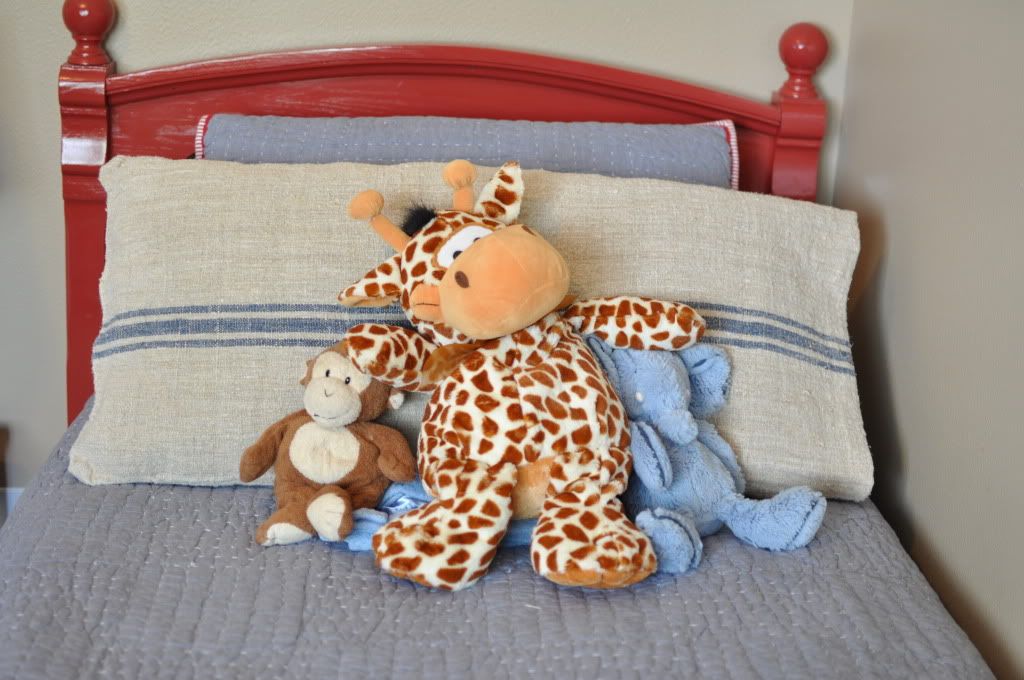 I'm particularly liking the
red and blue striped ones
Christina has in her shop now. Makes me want to do something Fourth of July-y!
There are just so many things you can do with these things it makes my crafty brain spin!
Check out this post from Willow Decor
for some good eye-candy and ideas :)
PS - I realize that post is several years old but I am still a big fan of this style!