There is something I am really loving about the combination of gold with gray.
citified.blogspot.com
Peaceful.......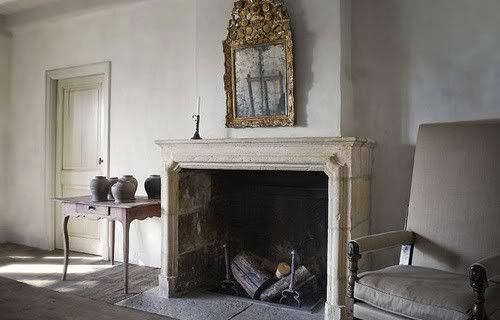 aperfectgray.com
Luxurious.......
aperfectgray.com
Elegant.....
My obsession with this color combo started when I was looking for
a new paint color for my living room/kitchen/breakfast/entry
in search of the perfect warm gray or "greige", as some call it. I needed just the right tone since I have a lot of warm tones in the wood, furniture, accessories in my house. Pairing gray (generally perceived as a cool color) with gold (a warm tone) seems strange at first but when it's the right combination.....ah, serenity now!
In my paint search, I stumbled upon a blog called
A Perfect Gray
(ha!) with some beautiful images....it seems I'm not the only one in search of the *perfect* gray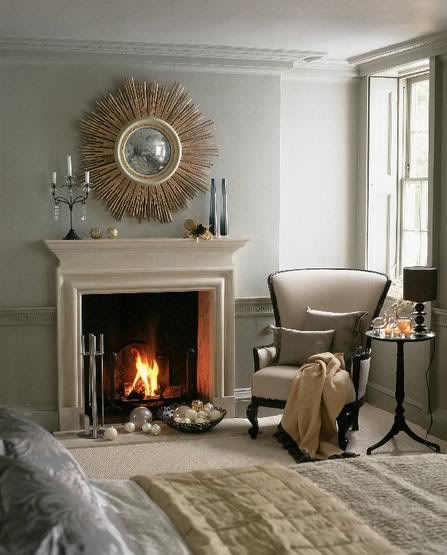 decorpad.com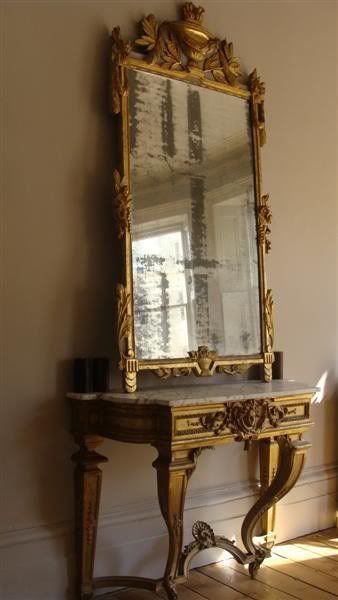 aperfectgray.com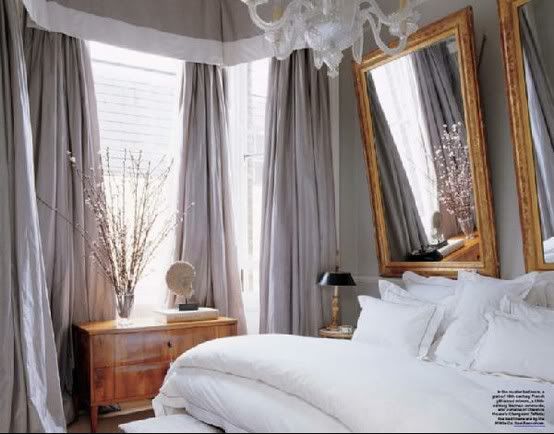 decorpad.com

I particularly love the sunburst mirror or a gilded antique mirror against a soft pale gray. Even this china and serveware against gray beadboard are delightfully yummy....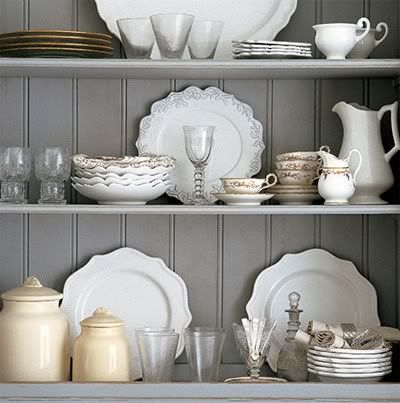 citified.blogspot.com
Have a great weekend!