Ok, have I bored y'all to tears with these dressers? Mercy!
I'm sure you are thinking: "enough with the dressers and the gray/white combo already? let's move on, lady"
I promise this is the last post. I finally finished up the short dresser that matches
this chest of drawers
and moved it into my daughter's room. Also,set up her
matching nightstand featured in this post
. I won't kill you with more words but I am really loving the final product. Just a reminder of the before....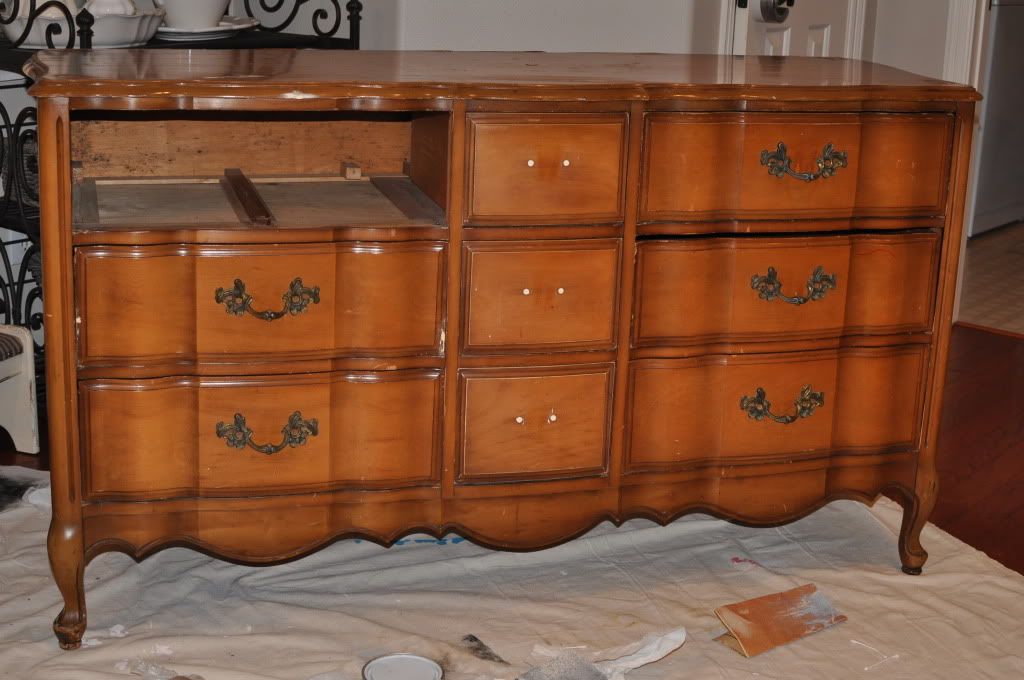 and after.....
across from the dresser is this: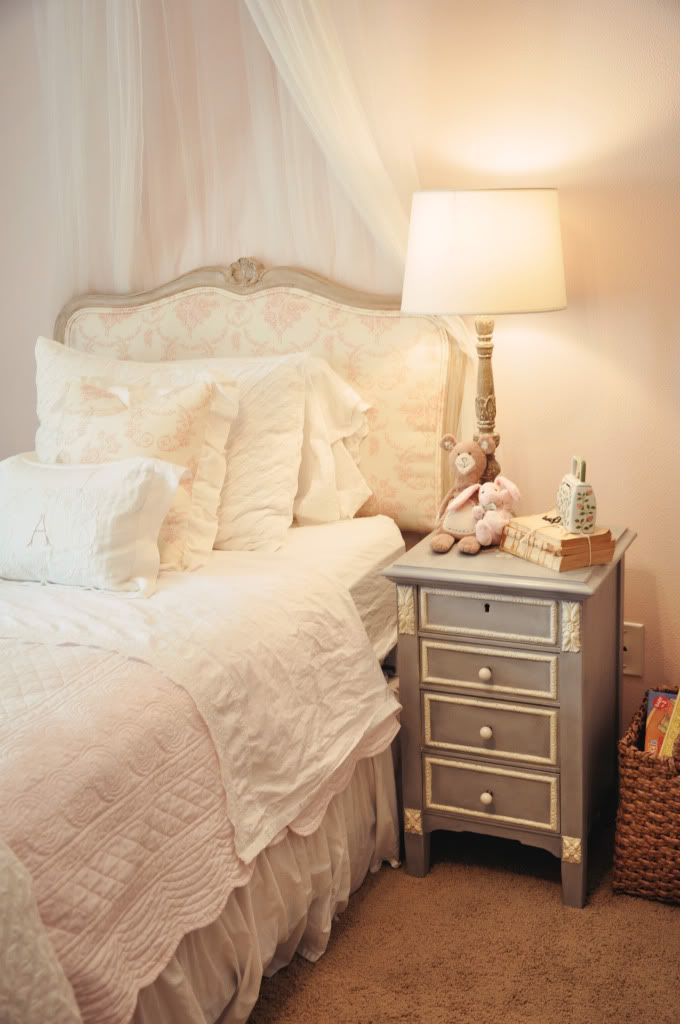 Luuuvin it. One of these days lil mama is gonna have opinions on her bedroom so I'm going to enjoy this while I can! :)