If there is one way to make a person crazy it's to tell them to pick a paint color and like it.
We've been living with Valspar's Lyndhurst Timber since we moved in.
It's not bad, it was just feeling too heavy these days. And after 4 years, a change was in order. Here are the before pictures I hastily took right before the painters showed up.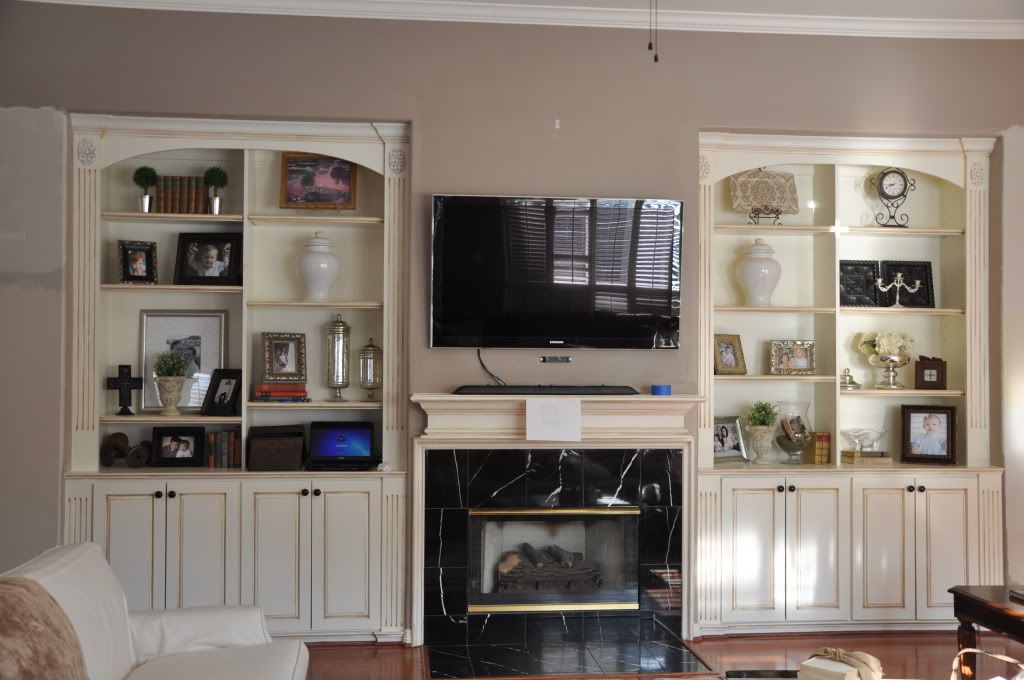 I've dreaded painting the Lyndhurst Timber because there is no stopping point between the entry/kitchen/breakfast/living room. It is a big undertaking to remove all the wall hangings, move the furniture, and plan to remove ourselves and 2 small children from the house for one night to escape paint fumes but I finally just decided to do it!
That was the easy part.
After about 12 samples from Sherwin Williams I almost gave up.
I was thisclose to using Benjamin Moore Bleeker Beige. It was one of my first 3 samples but I wasn't totally sold.....
(these pictures are really not that representative but whatever)
....so I went to Sherwie Willie for the 5th time with a sample in hand for Valspar's Oatbran. After 2 weeks, 12 samples, and patches of paint all over my walls, I needed to make a decision because they were having a 40% off paint sale. And that was going to be a big savings on 5 gallons of paint!
I wanted a grayish color that would be warm enough to coexist with all the golds, wood, and warm colors I have going on in our space. Oatbran is PERFECT! It honestly cost me about $70 in paint samples but it really is so worth it to have a color on our walls that I love, love, love.
I seriously did a
Balki Bartokomous dance of joy
when I saw the finished result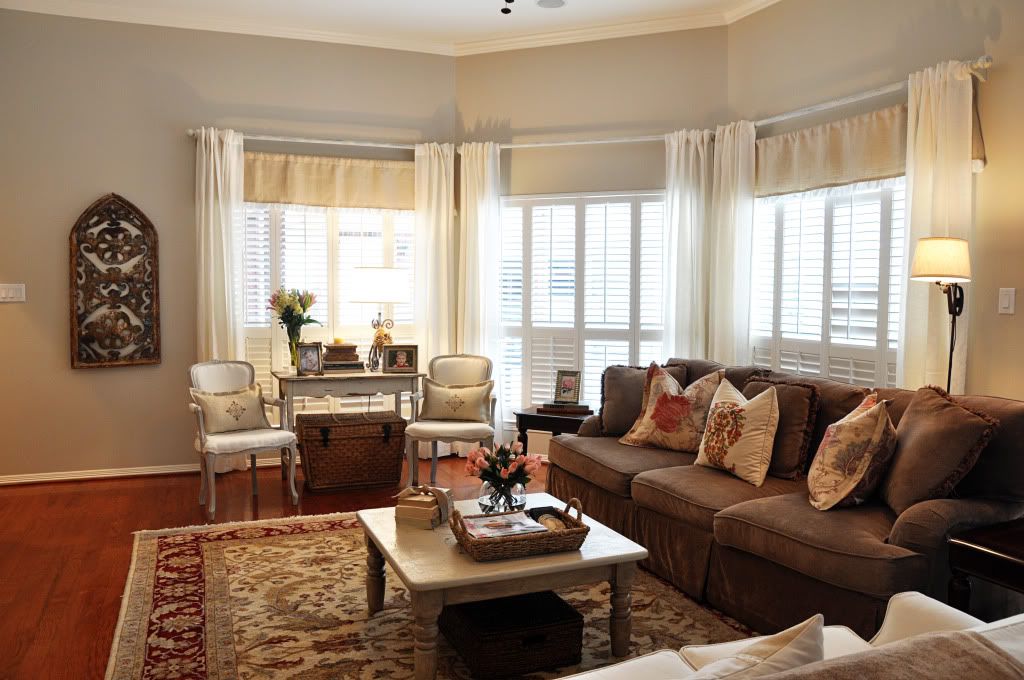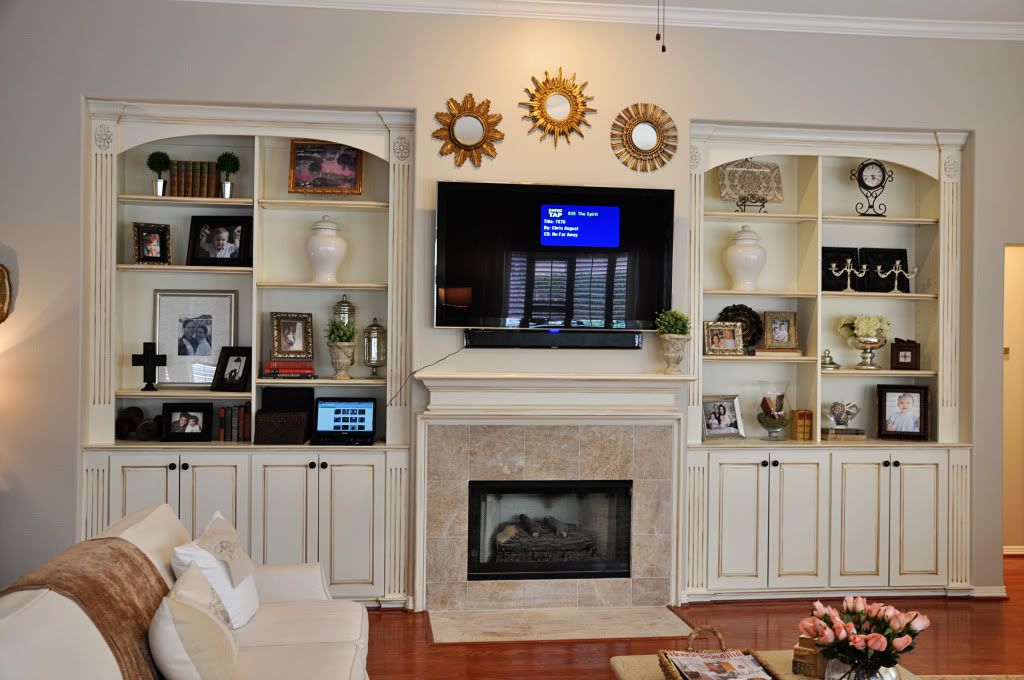 It's gray!...but it's beige!...but it's gray!
....and it changes beautifully throughout the day and evening. You can see we have lots of windows in the living room so it took a while to find a color that looked good all day and night long.
By the way, my house doesn't normally look so neat but the kids are with the grandparents for a few days and we are hosting something at the house so I've got all my fancy stuff out.
And while we're tooting our own horn, let's talk about that hideous black marble tile around the firplace. Ugh! And the gold trim....double ugh!!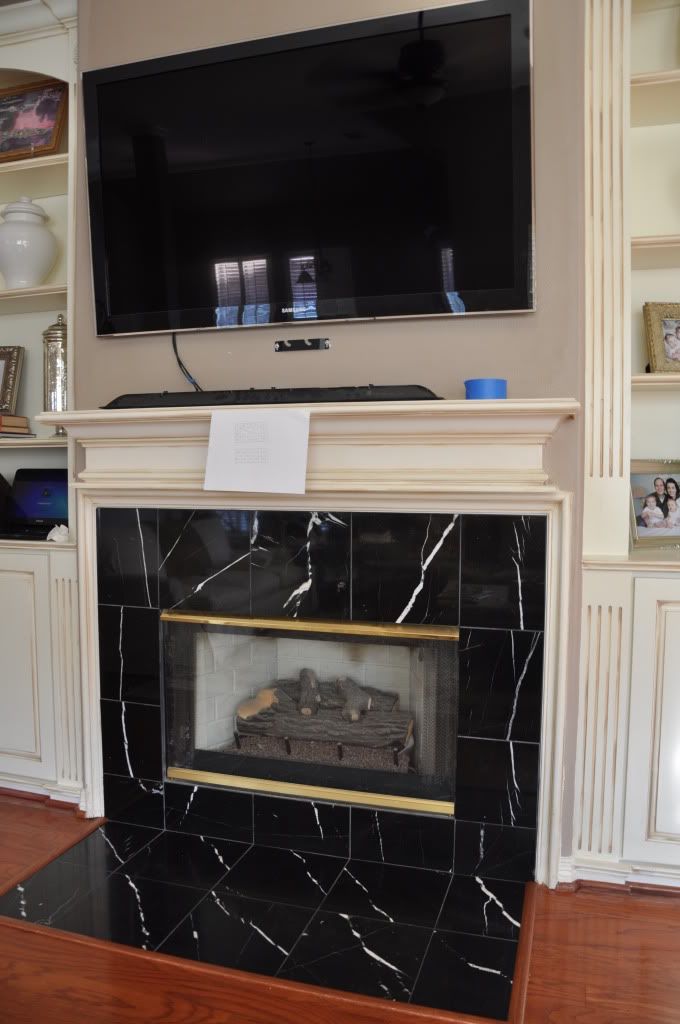 It doesn't go with anything in our house (except for the big black TV) Do you know replacing that tile was so easy? Sometimes you just gotta DO IT. Get off your booty and do something about what you don't like. It may be easier than you think.
BTW: The tile is Emperador Light. It looks a little hazy because the tile man said to wait 24 hours before wiping off the excess grout. I shall do what I'm told but I had to post pictures because I couldn't wait!