After we had the living room painted, I felt like I had moved into a whole new house. As I put everything back, I took the liberty of moving pictures around and tweaking things here and there. It's amazing what a little paint will motivate one to do...
One thing I got jazzed about is filling a few simple black frames I had stored away with artwork from
The Graphics Fairy
. I just love her website and enjoy browsing all the cool graphics. I printed the images directly onto some osnaberg fabric using
this method
.
It is the coolest thing. I was addicted as soon as one worked out for me. I framed up
these cute little teapots
for one corner of the kitchen....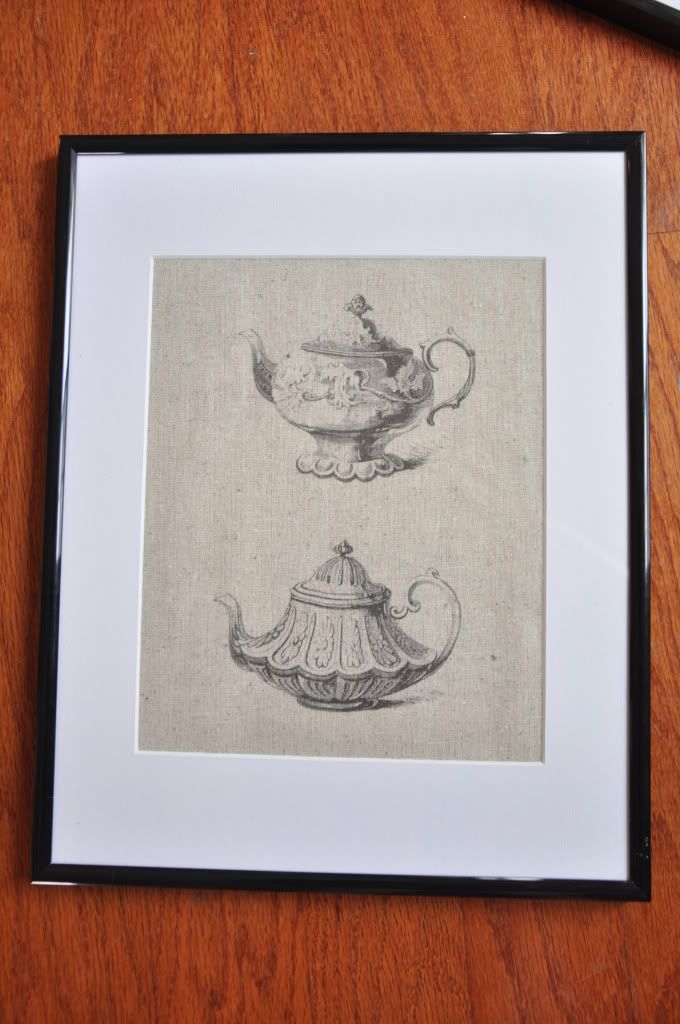 and
this fun french chocolate label
for the space above my baker's rack.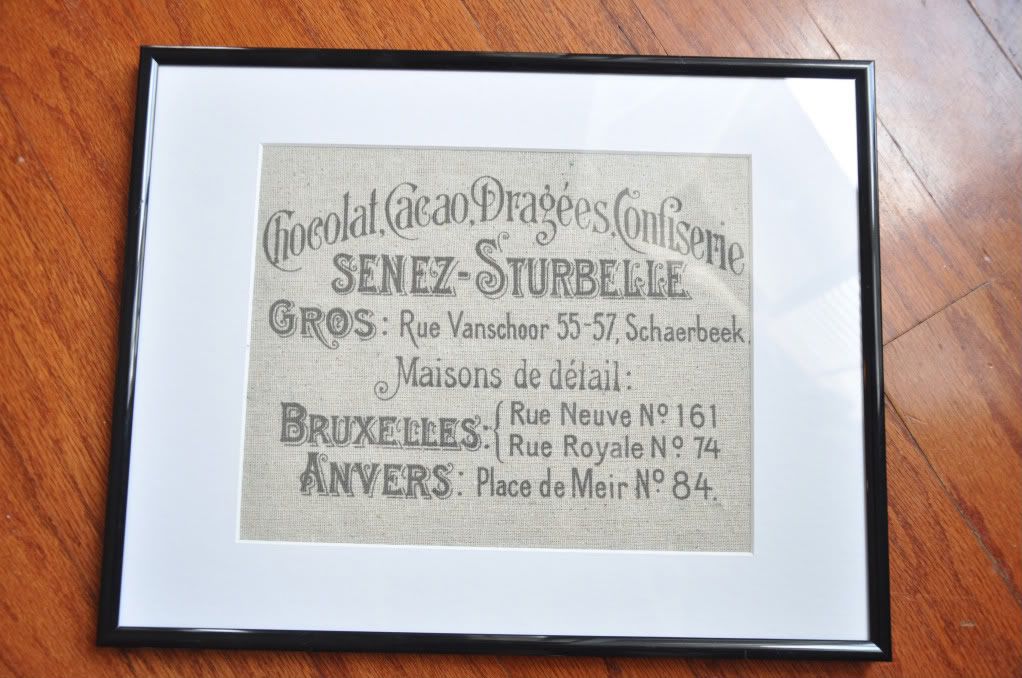 It's hard to tell in the pictures but the texture of the fabric really adds interest to the picture.
Here are a few other teacups
I found on her site but didn't use. How fun would these look individually framed in a grouping?
I plan to make some fun pillows with this method also. The possibilities are endless, really.
Some tips I learned when printing:
- Trim all the edges around the paper so there are no stringys and
- The fabric should be very flat against your paper. I used cardstock since it is a little stiffer than regular paper. When the fabric wasn't flat I got some ink drag on my fabric.
The best part? Total cost = FREE!