Well, this is a lame first post after disappearing for almost 2 months but I have to start somewhere!
I've done some little projects here and there. I have forgotten or been working too fast to take pictures of most. The kids are starting MDO this week so maybe I'll have more time to blog!
We recently took a summer holiday to visit my inlaws in California. They have lived in Northern California for the past 8 years or so. I always hear about and see what my thrift-consignment-store-garage-sale-loving mother in law scores at these places and I am convinced California is the best market for resale goods.
She went to a garage sale the other day and picked up a surprise for my daughter's room:
Two soft pink boudoir pillows with a white embroidered edge she thought were "just perfect" for her big girl room.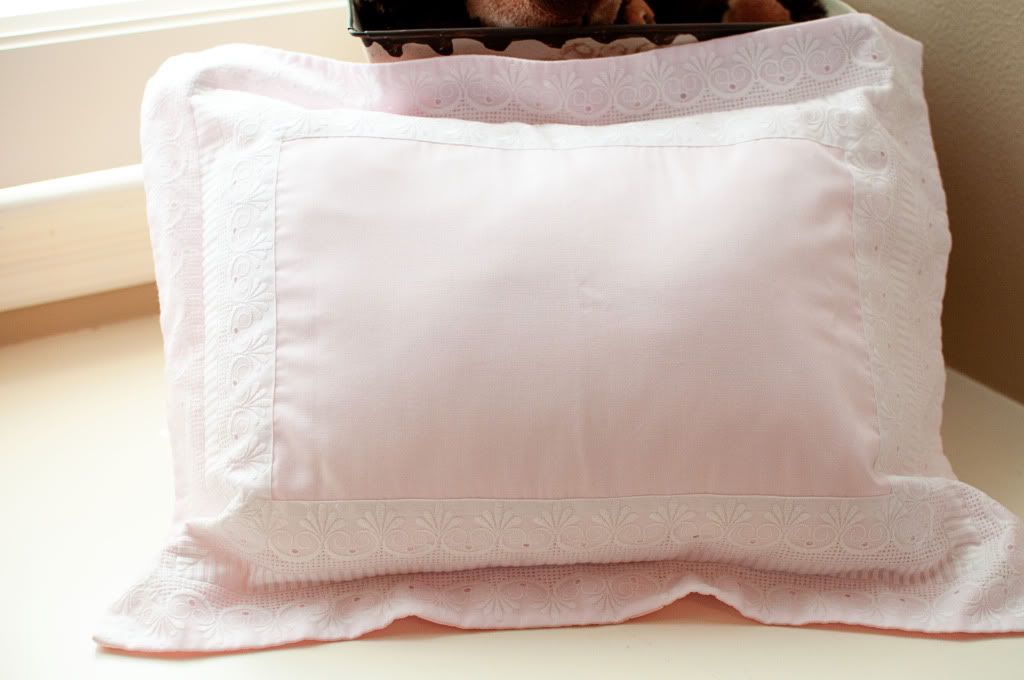 Indeed, the details are beautiful and the colors match her room perfectly.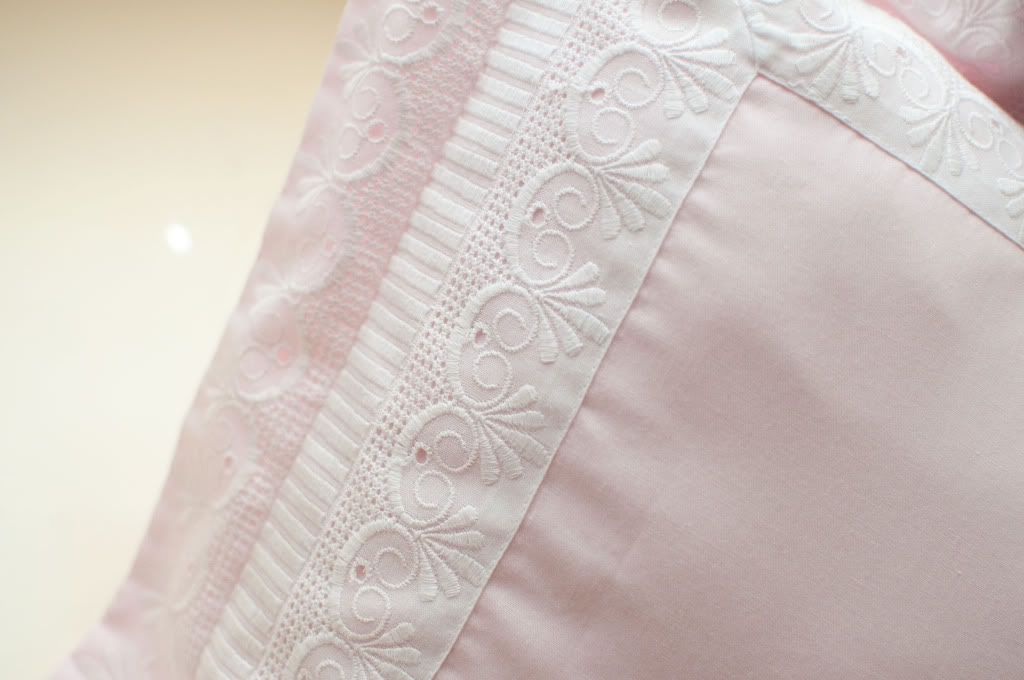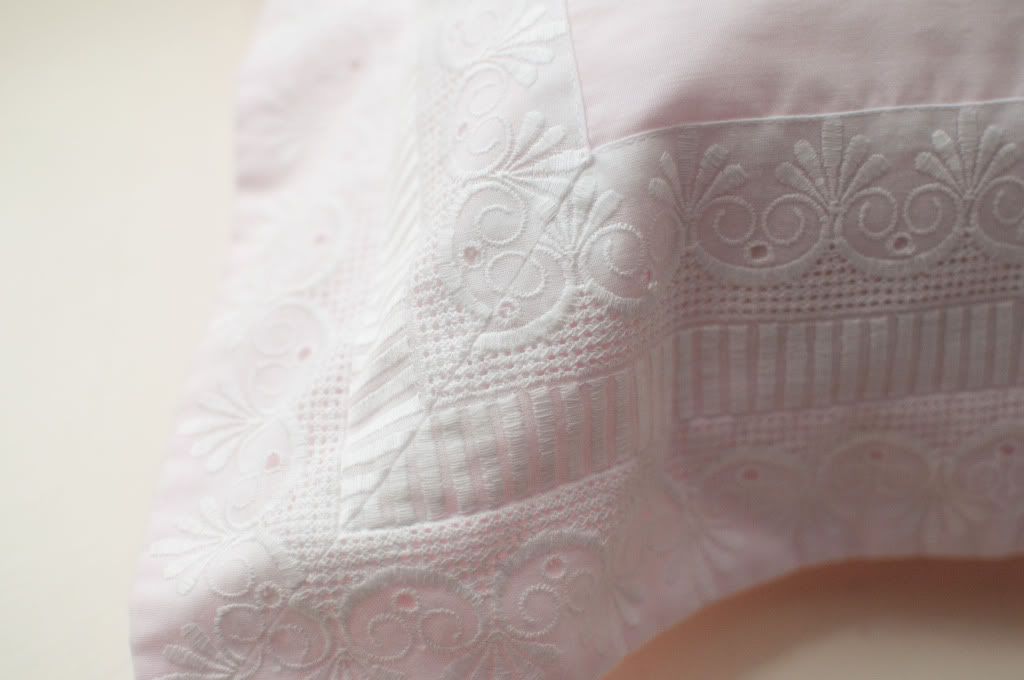 And the woman selling them made sure Debbie knew these were not just any boudoir pillows, they are made by
Frette
, a 150 year old European luxury linen company.
And can you guess how much these pillows were? $5 each....HOMERUN!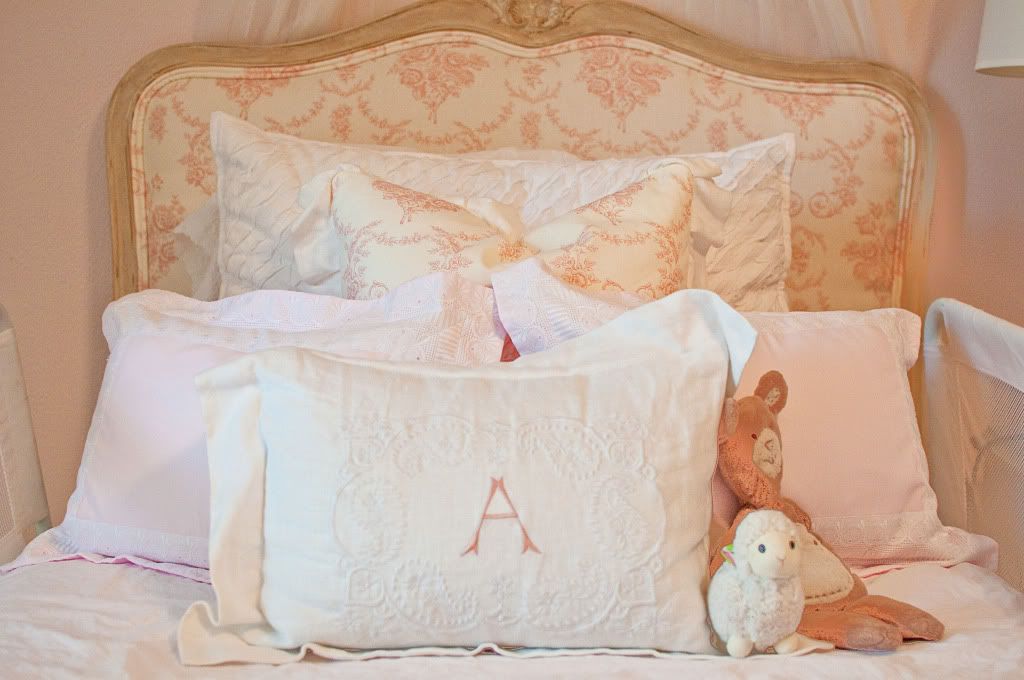 Thanks to Debbie for keeping an eye out for us. Wish I could hit more garage sales in California!